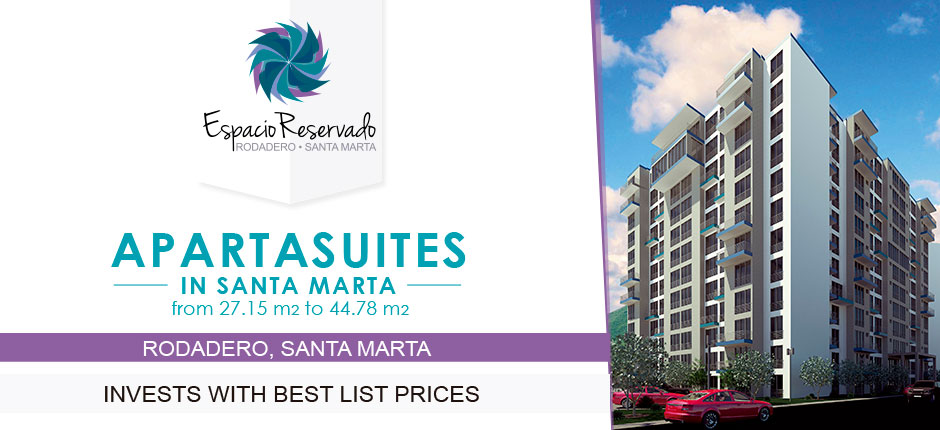 A complete project with a minimalist and sophisticated design,
it has ample spaces dedicated to entertainment. In four imposing towers.
We invite you to meet him.

Information
Transversal 1 Diagonal 5 Gaira, Santa Marta.
Built area from: 27.15 m²
Built area to: 44.78 m²
Sale price from: $93.667.500

Contact
320 3861891 / 320 3895083

Apartasuites
Living room
Kitchen with bar
Laundry area
Master bedroom
Bath
*Apply according to the design of each apartment.

Amenities
On land:
Social room
Lobby
Restaurant

On other floors:
Swimming pool for adults and children.
Fitness center.
Laundry.
sky bar


Apartasuites